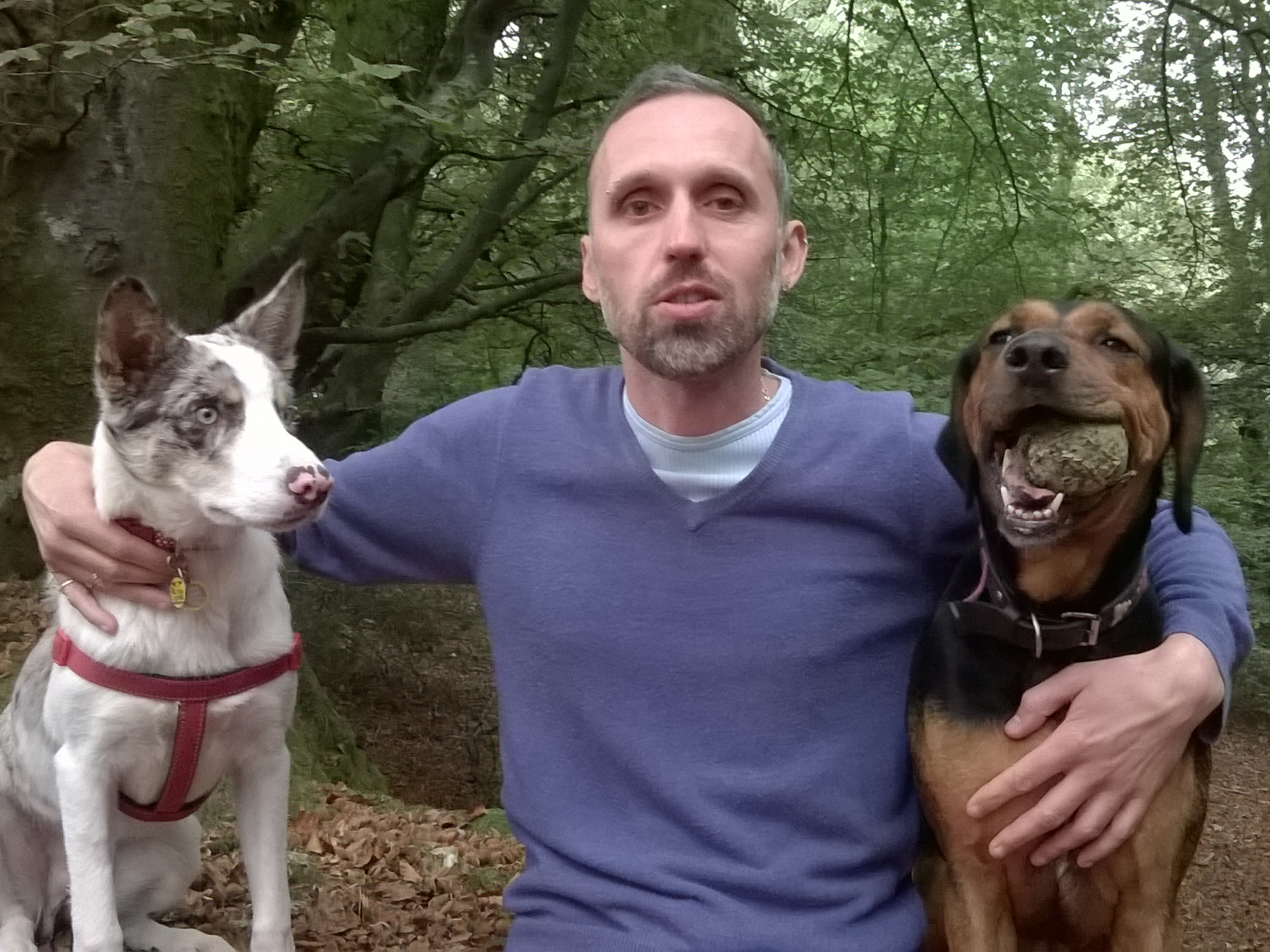 Hi,
I'm Simon, a veterinary behaviourist based in Burton Latimer, Northamptonshire.
Please make contact with me if you are struggling with your dog's behaviour problem in any way - behaviour can be changed!
The basis of what I do is look at complex behaviour problems within a behaviour consultation, usually as a house visit. To find out more about a behaviour consultation with me, click here. I currently also offer web-based video consultations, so I can advise a client anywhere in the UK. To find out more about the types of problems I might work with, click here. Confused about different behaviourists qualifications? Click here to find out about me.
I can offer either web-based video consultations or house visits.
If you want some immediate general advice, I can also offer a 30-minute telephone consultation and charge £35 for this.
You can work on training problems such as recall with me. Click here for more information.
Please visit my Facebook page, Simonvetpower, for weekly posts of behaviour interest. Click here to go there now.